Over the years TeledataOne created and maintained an international strategic relationship with the Halma company which owns two of the best world class detectors manufacturing companies in the world, Apollo and Argus. These companies today are operating in different regions of the worlds both as open protocol components supplier and as direct systems sales with various subsidiaries brands with a geographic diversified strategy.

Teledata follows the commercial business strategy of Halma for these product ranges.
Feel free to talk directly with a direct representative of   Argus / Apollo as we are totally dependent on them for these product range both from commercial policy and market vision.

Teledata today is helping to empower the Apollo/Argus ecosystem with our advanced technology on the Touch Screen Panel side helping their sales channels securing more business and projects with the Apollo and Argus product range.

Feel free to talk to Argus or Apollo for more information on how to cooperate with this product range
First Totally Touch screen Fire Panel certified to EN 54 2 and 4 in the world
 Touch Screen 480×272 4,3″
1 Loop expandable to 9 Loop
240 devices per loop
Lan Card
Ring Network Card up to 128 Panels
56 Area LED Card
Wireless \ Wired or Hybrid Solution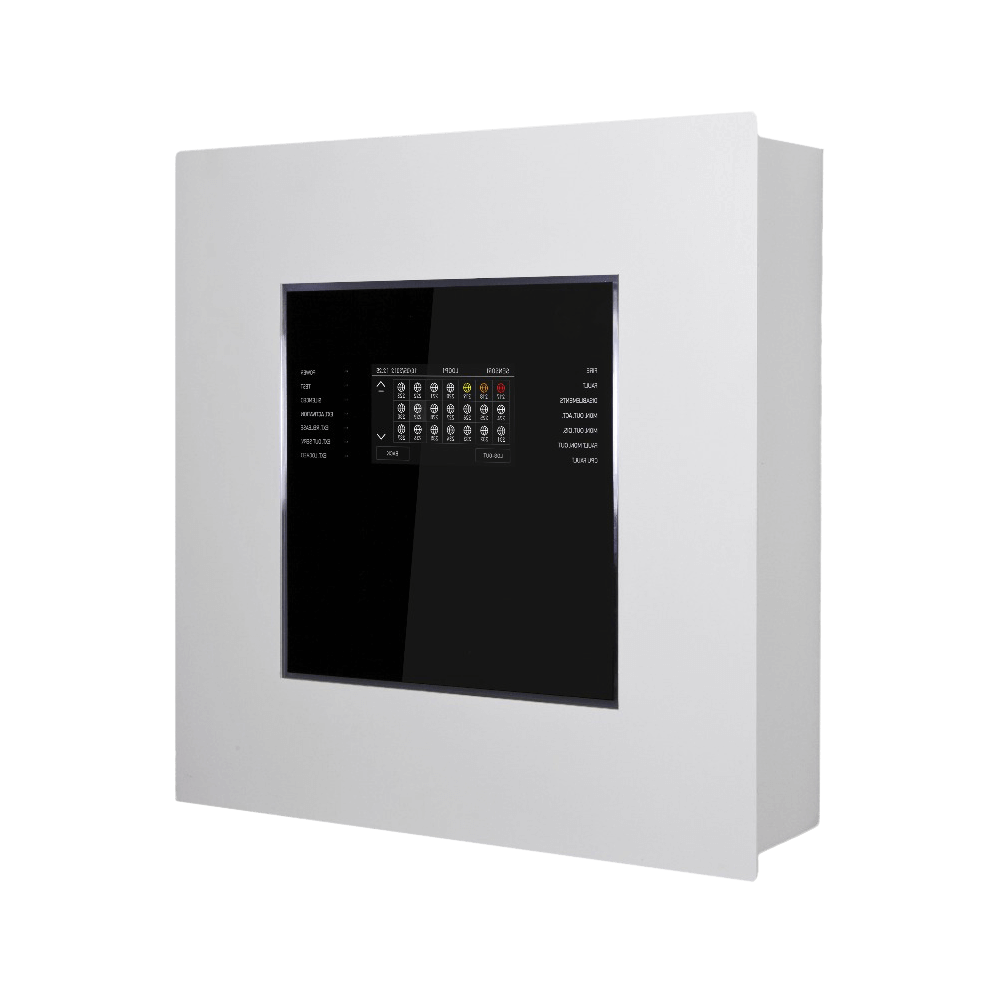 New Era of Fire Alarm Detection
TeledataOne is marking a new era of innovation in fire detection and alarm system technology. System surpasses the performance of any addressable panels in the market. Based on state of the art 32-bit microprocessor technology, the TeledataOne can communicate swiftly over a 5Km loop length, fully loaded with 240 loop devices. The TOUCH user interface enhances the user's experience by making navigation through menus, programming and response times swifter, easier and more effective
Today, interacting with TOUCH is part of everything around us and everything we do. Fire Alarm Control Panels should not be any different. TeledataOne is not just a user interface; it is the graphical representation of commands, functions, and important information on the Fire Alarm Control Panel. All the commands, information, devices, zones, are presented using simple graphical pictures, which increases the ease of use. Additional peace-ofmind comes through the panel's three levels of user passwords. These ensure that only qualified people can access to the right information they need
Language Friendly Innovation
With TeledataOne the user has a huge number languages to choose from, even the most difficult characters displayed on the advanced touch panel. Easy of communication is the main mission of TeledataOne research and development team, making communication with the user much a simpler task.
Advanced Architecture, means low-cost installations
Each loop connected to the TeledataOne panel can accommodate up to 240 devices in any combination. The panel utilizes the robust TeledataOne protocol that can extend up to 3500m using 1.5mm² fire-rated cables**. Each loop can support all devices with isolators allowing ease of finding fault and protecting the other devices in case of a single failure.
Solid networking, means solid communication
The TeledataOne can communicate to 128 panels on a fault tolerant ring network. The distance between one panel and another does not exceed 1Km. The TeledataOne panels utilise CAN bus as a network protocol. This rigid protocol proven the highest standards of communication in an automobile, and aircraft industry. It is proven excellent resilience to noisy environments in industrial application.
The TeledataOne addresses all the devices electronically. No dip-switches, or rotary switches, or bar-code scanning is required. This feature not only makes the programming faster and easier, it also can provide a safe-addressing topology to the devices on the loop. All sounder tones, flasher speeds, day and night sensitivity settings, holiday setting, automatic commissioning test, unlimited time delays, alarm duration, pre-alarm commissioning, double knock events, special event linked programs, to name few of this powerful commissioning capability.
Effective maintenance, is in fact, the most important function of after sales service that Teledata strives to provide to its clients. Now detector alerts appear in a graphical, colourful presentation rather than written format. A White detector means clean; Green means some dirt is identified, Yellow means an increased the level of dirt, and finally Red means replace the detector. While the Teledata detectors are already equipped with drift compensation and patented double dust trap; easy to identify maintenance support is the key feature of TeledataOne. In addition, all the other main functions such as disabled devices will appear in the much easier to understand graphical presentation. Finally, over 850 events storage, will make the panel ready to accommodate a lengthy history of events for the user to scroll between.
One Cloud New Era Of Commissioning
With ONE CLOUD, the commissioning now is more innovative. The panel has different modes of programming capability, such as USB import, and direct programming from the touch screen; TeledataOne innovated OneCloud based programming, allowing the engineer to program the panel over the cloud saving time and visits to site.
The TeledaOne panel allows flushed mount installations making the already good looking panel more aesthetically pleasing.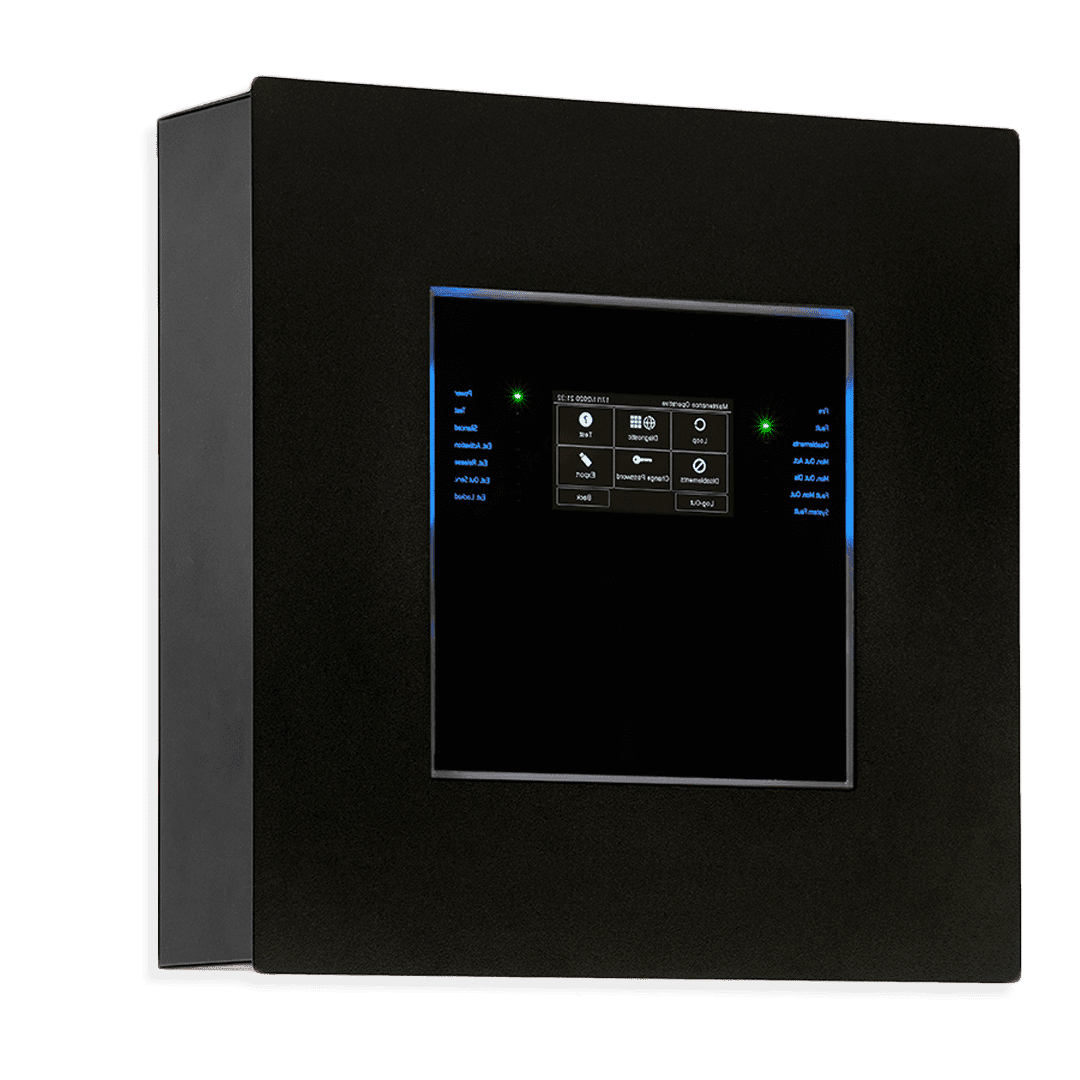 Our goal is to design, develop and bring to market stylish and innovative products.
Our Slogan is Safety and Simplicity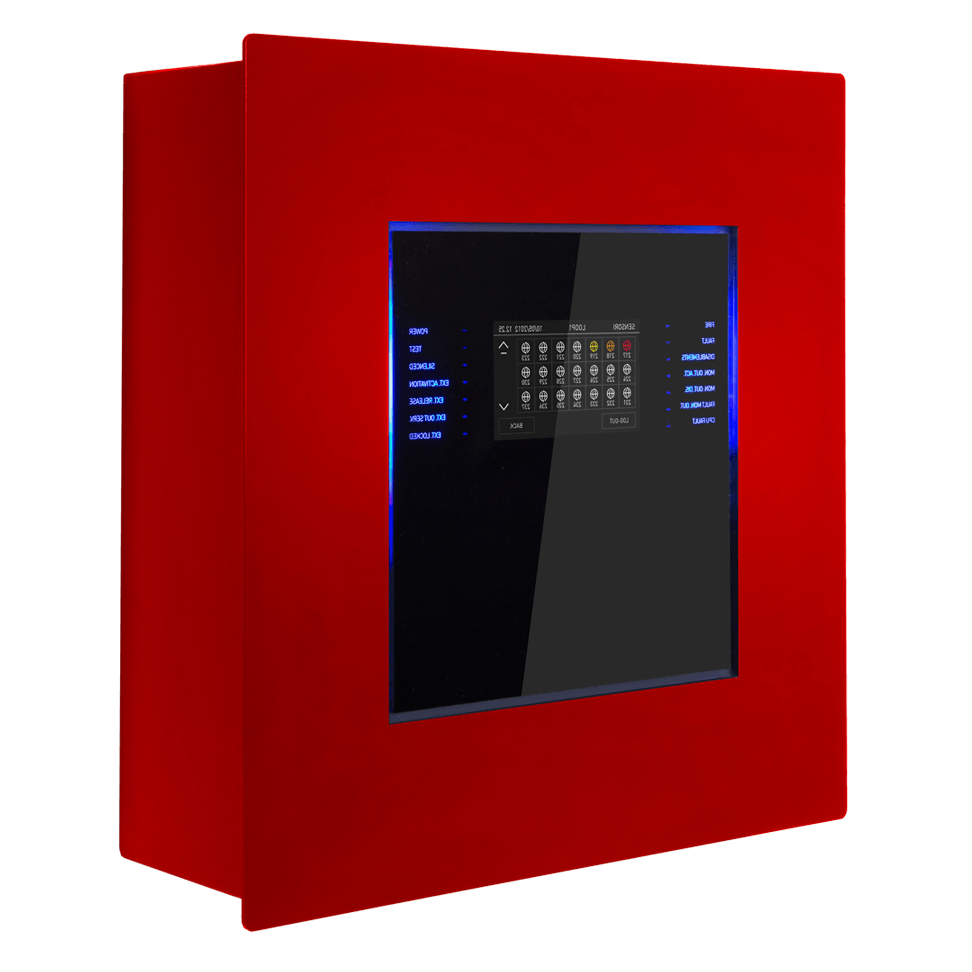 All products can be customized and styled to blend into your building. Our technology is perfect for architects and prestigious buildings
A New Fire Detection System — Teledata One.
Made ​​in italy, completely touch screen and expandable up to 9 loops.
A unique Italian design with a programmable side led.
Touchscreen: Easy to use operator menu designed for quicker programming learning.
Our current prestigious international projects portfolio help you secure your important project with your customers.
A fully customizable product range helps you match with your end-user and architect décor.
Up to 128 panels can be connected to a network loop. For easier management of unlimited scale fire system.
Your own company logo can be implemented into the fire panel as well as branded certification, FW features, protocol,  packaging, and much more.
Completely integrated with best world class addressable wireless fire detection.
Cloud based Programming: System can be programmed from computer / laptop, and viewed remotely .
What is the right panel for your project
Loop Number: 9

Network Option: Yes

Repeater Option: Yes

LAN Option: Yes

Devices per Loop: 240

Battery Size Inside Cabinet: 2x17Ah

Metal Box Colors: Black & White + Custom
Loop Number: 2

Network Option: Yes

Repeater Option: Yes

LAN Option: Yes

Devices per Loop: 240

Battery Size Inside Cabinet: 2x7,2Ah

Metal Box Colors: Black & White + Custom
Loop Number: 1

Network Option: Yes

Repeater Option: Yes

LAN Option: Yes

Devices per Loop: 240

Battery Size Inside Cabinet: 2x7,2Ah

Metal Box Colors: Black & White + Custom
Loop Number: 1

Network Option: No

Repeater Option: No

LAN Option: No

Devices per Loop: 240

Battery Size Inside Cabinet: 2x7,2Ah

Metal Box Colors: Black & White
Loop Number: 1

Network Option: No

Repeater Option: No

LAN Option: No

Devices per Loop: 120

Battery Size Inside Cabinet: 2x7,2Ah

Metal Box Colors: Black & White